1. Reach
Our five radio stations broadcast to over 250,000 people and our OzarkRadioNews.com has over 180,000 visitors per month in the seven-county area.
2. Program Diversity
Country, Classic Rock, Classic Country, Adult Contemporary and News Talk formats hit all demos in the market while our digital news website attracts ages 13 to 90 with news, weather and sports via audio, videos and print.
3. Extreme Customer Service
Our customers come first! Ozark Marketing training and support systems insures that our marketing consultants can Brand you and your business efficiently.
4. Award Winning Commercial Production
The Ozark Radio Network is the most MBA awarded commercial production radio network in our 7 county area. In 2018, our website won 'Website of the year' from the Missouri Broadcasting Association.
1. Reach
Ability to "Mass Market" your products and services in a cost-effective manner on the radio and digitally. The region depends on the 'live' news and information available from radio and digital. 
2. Program Diversity
We will help you target your potential customers by demographics with radio and digital. Generating a "Call to Action" with information and news to your target audience.
3. Extreme Customer Service
By using a total team approach we supply you with a specific person servicing purchasing, production, invoicing and scheduling instructions.
4. Award Winning Commercial Production
We make production of your commercials and advertisements a highlight and take pride in our quality. Our creative team takes a focused approach to create a WOW factor for your business. 
Coverage:
20,000 square miles.
Market Area: 
375,000 consumers in 14 counties
in southern Missouri and northern Arkansas.
Annual Retail Sales:
$2.4 billion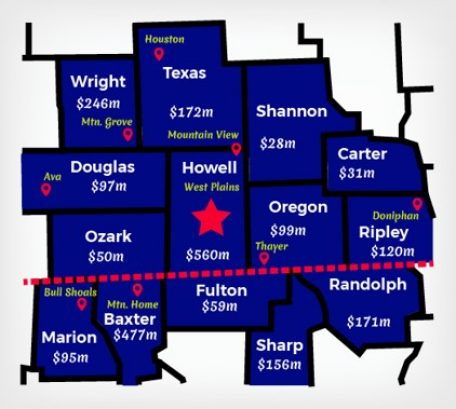 Radio has established itself as an excellent vehicle for advertisers to deliver their messages to an increasing number of potential buyers. Each week, radio reaches 90.9% of persons ages 12+, and 65.7% of these consumers on a daily basis. In all, more than 249 million Americans ages 12-and-older listen to radio every week.


No other medium can reach such a broad cross section of potential customers as radio.
A digital ad can help tell the story of your brand. Unlike traditional advertising, digital advertising is more universal and flexible, enabling you to tell your brand story on the channels that your buyers frequent—through text, images, video, and more.


A digital ad reinforces your message in a VISUAL format.
Why Integrated Marketing?
By utilizing integrated advertising, you can better reinforce your market position. How? Through repetition of your message. It allows you to touch your targets through multiple channels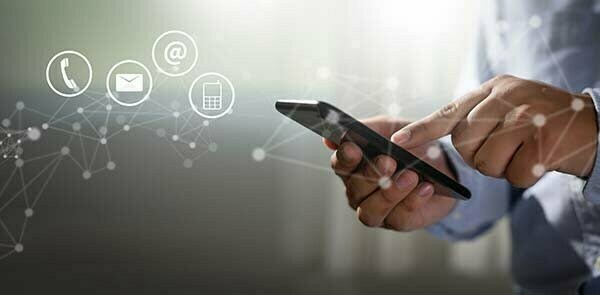 Radio Station Demographics
Tower Location: West Plains, MO
Call Letters: KKDY-FM
Frequency: 102.5 FM
Wattage: 50,000
Format: Contemporary Country
Age Demographics: Adults 18-54
Gender: 52% Female | 48% Male
Tower Location: West Plains, MO
Call Letters: KSPQ-FM
Frequency: 93.9 FM
Wattage: 100,000
Format: Classic Rock
Age Demographics: Adults 25-54
Gender: 52% Male | 48% Female
Tower Location: Mountain View, MO
Call Letters: KUPH-FM
Frequency: 96.9 FM
Wattage: 50,000
Format: Contemporary Hits
Age Demographics: Adults 18-54
Gender: 60% Female | 40% Male
Tower Location: Willow Springs, MO
Call Letters: KUKU-FM
Frequency: 100.3 FM
Wattage: 50,000
Format: Classic Country
Age Demographics: Adults 35-65
Gender: 53% Female | 47% Male
Tower Location: West Plains, MO
Call Letters: KWPM-AM & FM
Frequency: 1450 AM  |  105.1 FM
Wattage: 1,000
Format: News Talk
Age Demographics: Adults 24-65+
Gender: 59% Male | 41% Female
1. PEOPLE MOVE …SO ASK FOR THEIR BUSINESS
On average 20% of the population move each year, according to the United States Department of Commerce.
Whether moving across the country or across town, peoples' buying habits change.
Those people look for businesses to fill there needs closer to home or on their new daily routes.
2. PEOPLE FORGET …SO REMIND THEM
We are exposed to between 254 and 5,000 marketing impressions on a daily basis, according to the Advertising Age Magazine; in business for over 70 years.
From a designer logo on someone's clothes, to the manufacturer's logo on your automobile, to the logo of the restaurant you ate at this week, advertising is everywhere you look.
How many do you remember from yesterday?
3. PEOPLE TAKE A LONG TIME TO MAKE A DECISION  …SO BE THERE EVERY STEP OF THE WAY
From clothing, to computers, to automobiles and Homes, everything has a buying cycle.
A buyer awareness cycle is the time from when a customer first becomes aware of the need for a product or service, through their research of style, color, budget, etc., to the first time they step foot in your door finishing the purchase of that product or service.