ADDRESSABLE
Targets physical addresses using GPS data to serve OTT/CTV ads with great precision and scale.
BEHAVIORAL
Uses online browsing behaviors to target users based on keywords and context.
DEMOGRAPHIC
Create targeting lists based on combinations of demographic variables. Lists are then matched against available inventory and served to users that meet the required criteria.
Unparalleled scalability of audience

targeting

Foot traffic attribution for ads shown on the big screen

Non skippable, immersive content format

that allows you to engage with a unique

audience that is committed to the content

they are viewing

Serve video ads pre roll, mid roll, and post

roll within streamed content on the big

screen and other connect devices
DEVICES
Amazon Fire, Android TV, Apple TV, Chromecast, Playstation, Roku, Xbox
EXCHANGES
AdaptTV, Beachfront, FreeWheel, Google, OpenX, Rubicon, SpotX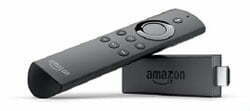 CROSS
DEVICE
MATCHING FOR
OTT/CTV
Cross device matching uses two methods to link all of the user's devices together: probabilistic and deterministic.
Probabilistic methods are based on the behavior of devices. Examples would be websites visited, keywords search, and shared location information. When a high probability of confidence indicates that
two devices belong to the same user, a link is made in the cross device graph. This is monitored, tracked and maintained and leads to 92% to 96% accuracy.
Deterministic methods are usually based on login information. If a user logs into the same website from their mobile devise and their desktop device, it's easily determined that those devices have the same user.